Seven posters presented
End of August saw 15 InstaDeepers travelling to the Kenyan capital with research notes, lectures and practical presentations ready in their luggage – and boy did the team deliver! During the week-long event, we presented a record number of seven poster presentations. The topics ranged from multi-agent Reinforcement Learning, to a differential privacy application for networking, and building a language model for Tunisian Dialect, amongst others. 
Bi-directional knowledge-sharing
Deep Learning Indaba aims to build an interconnected African community, and attending the five-day event provides uncapped opportunities. "Indaba is like a bi-directional knowledge-sharing platform. I presented my research work and got valuable advice from other attendees, which is incredibly valuable for my future research work. I am delighted to take part in the event and am enjoying the exciting talks and different sessions", said AI Research Engineer Hui Chen. Hui presented her poster on Reinforcement Learning in the multi-agent environment: Achieve Cooperation and Competition with Implicit Intent Inference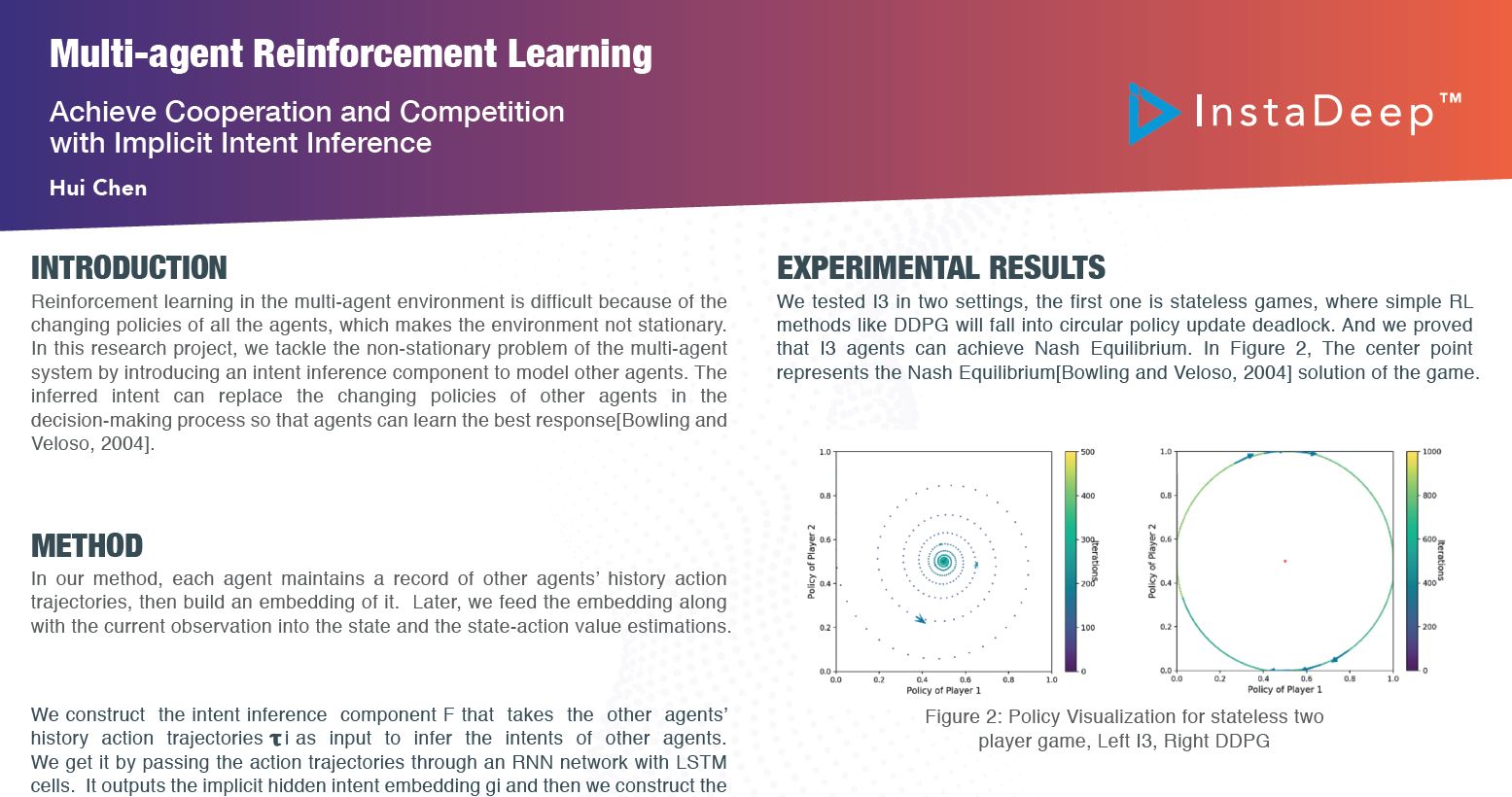 Another one of InstaDeep's team members who laid out his work in front of the amazing audience was Research Engineer Intern, Oluwafemi Azeez, who co-presented the poster Deep Classification Network for Monocular Depth Estimation. He also found the session highly beneficial. "The poster session helped me put my work out there for experts to give me critical opinions. Some of them gave me impressive ideas on how to navigate for future work."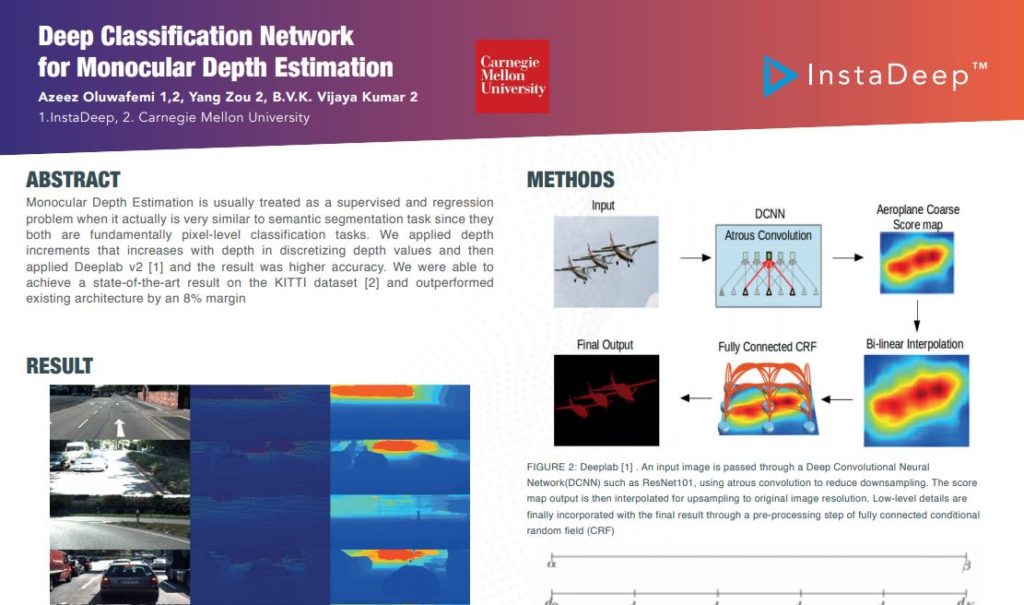 The following five posters were also presented during Indaba all attracted crowds under the scorching African sun: 
Spotlight talks 
Indaba provided a platform also beyond poster presentations. Some InstaDeep troopers appeared on stage, including AI researcher Rihab Gorsane, who presented her work on Evolutionary Algorithms and the Capacitated Vehicle Routing Problem during the symposium spotlight talks. It was exciting to see genetic algorithms being used to significant effect, and we loved the energy pulsating from the audience throughout Rihab's session. 
Also our CEO Karim Beguir took to the stage during Indaba, with nothing less than four keynotes! His talk on Maths for ML provided a deep dive into Bayes' Theorem, whilst the two sessions on Startup and Innovation gave insight on our history, as well as advise including how you should "build yourself into an ML research expert and be a leader in the field you want to tackle". Finally, Karim covered Deep RL for Logistics, a central aspect of our business. 
Palpitating atmosphere 
From attending the event, it is evident that Indaba is achieving its goal in strengthening and combining the ML community in Africa. The palpitating atmosphere and high quality of presentations put it right up there amongst world-leading AI and ML events.  
The InstaDeep stand was a constant buzzing hub as you can see here;
Well done our team for their great effort, and thank you to everyone who joined us for insightful discussions, feedback and good conversations! We look forward to seeing you all again at the next Indaba.