InstaDeep was pleased to sponsor and attend a special event organised by X-IA, the AI-focused organisation for alumni of École Polytechnique, which was held at the digital health cluster Parisanté Campus in Paris last week.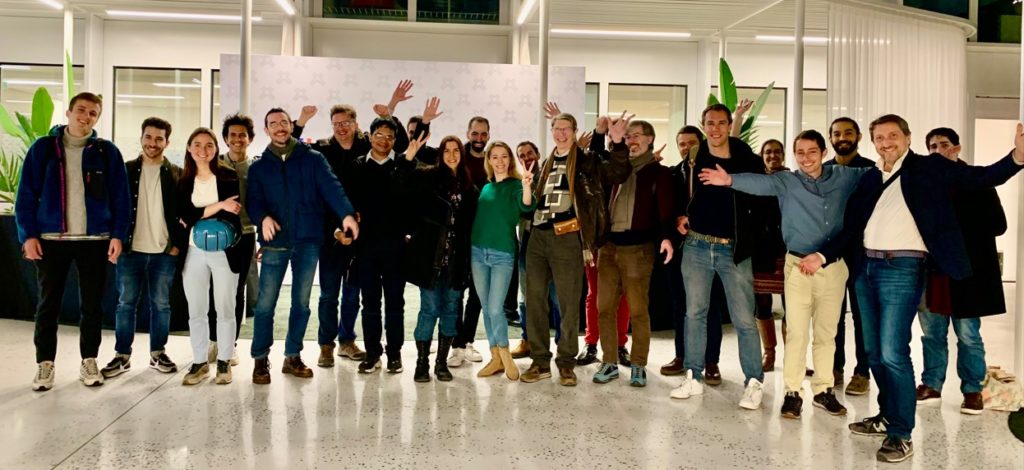 Centering research innovation
The event was themed around "Research to Production" and included several talks and presentations about AI research innovations and how they are supporting AI projects to solve real world issues, followed by a Q&A and networking, and welcomed an audience of 100+ X-AI members to hear the panel of eminent speakers from InstaDeep and online music streaming service Deezer.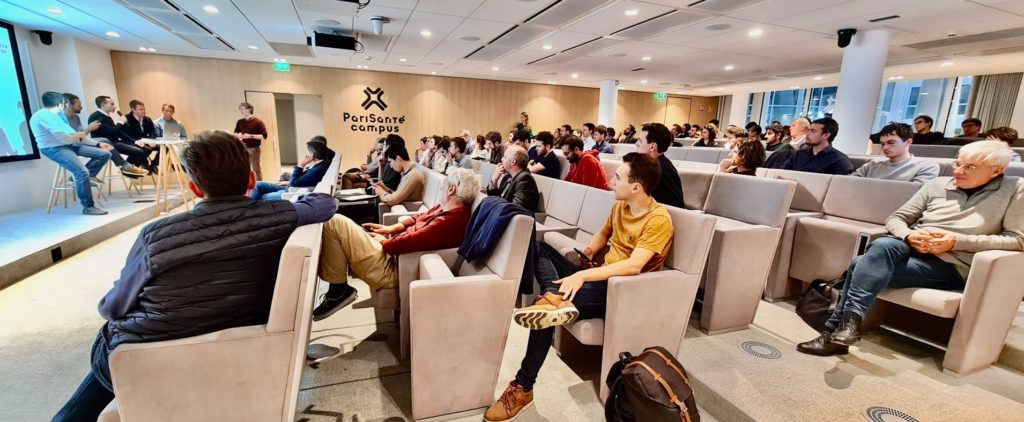 Karim Beguir goes back to his roots
Indeed, speaking on the X-IA stage came very naturally to InstaDeep Co-Founder and CEO Karim Beguir, as he is a Polytechnique alumnus himself, along with several other InstaDeep colleagues. Karim took to the stage during the opening ceremony, alongside Antoine Tesniere, managing director of Parisanté Campus and Sophie Monnier, President of X-IA.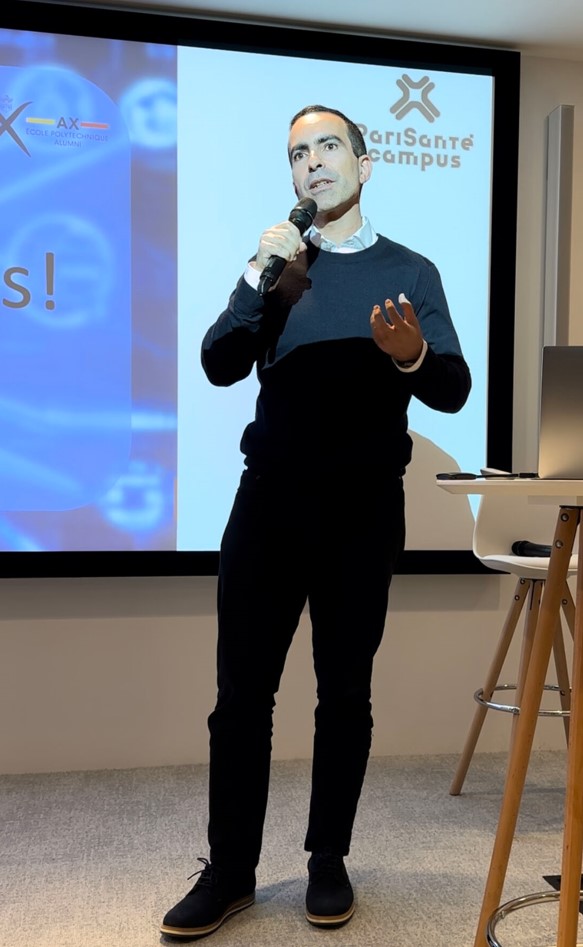 Following the ceremony, Senior Research Engineer Aurélien Delfosse and Research Scientist Arthur Flajolet, shared the how-to of InstaDeep's "Research to Production" ethos. They presented a number of key papers published by the in-house research team and articulated how the company has become one of the leading contributors in AI and open source research.
Aurelien and Arthur then delved deeper into some of the projects, and also outlined InstaDeep's research and engineering team roadmap, goals and collaborations. They used the example of DeepPack – a product that was inspired by an innovative 2018 AI research paper on the Bin Packing Problem authored by InstaDeep researchers – and explained how that inspired the research team to develop Jumanji, a suite of industry-driven reinforcement learning environments written in JAX.
An informative and inspirational success
The whole InstaDeep team were delighted to attend and support this event, and witness its impact on the assembled AI community. It was an exceptional opportunity to inform and inspire several generations of former students, and have animated discussions about the implications of AI in the French and international ecosystems. Speaking afterwards, Karim commented, "It was wonderful to be back at my alma mater, École Polytechnique. Meeting so many great young talents and hearing their fresh opinions and insights on the AI world was so energising and gives me enormous optimism for the future. We thank our hosts and everyone for coming, and look forward to future collaboration and more events like this!"
About X-IA:
X-Intelligence Artificielle (Artificial Intelligence) is part of the Ecole Polytechnique alumni organisation, specifically focused on artificial intelligence and big data, and exchanging ideas and thoughts about the achievements of group members or leading names in the field.
X-IA regularly organises different touch points in different forms such as conferences, keynotes and presentations, roundtables and networking spaces.
About Parisanté Campus:
PariSanté Campus is a dynamic e-health development centre created in 2021. It aims to create a relevant and synergistic group of public and private partners, with the goal of creating a globally renowned research and innovation industry in digital health.
Are you an alumni of École Polytechnique or a similar school, and as passionate about AI as the X-IA community? InstaDeep is hiring across all teams and departments, in Paris and beyond! Visit our careers page to explore all the open positions.