InstaDeep was one of many prominent African companies and speakers that attended the fifth international FITA 2022 (Financing Investment and Trade in Africa) conference held in Tunis this week, which focused on Africa's growing influence in the world economy.
InstaDeep Co-Founder and CEO Karim Beguir was delighted to receive the Entrepreneur of the Year award from the FITA committee on the opening day, recognising his leadership of InstaDeep through the company's recent period of growth, ecosystem impact and Series B investment.
"FITA has highlighted the potential that African businesses and businesspeople offer on the world stage. I am humbled and honoured to receive the Entrepreneur of the Year award, and also grateful for the opportunity to highlight the exciting opportunities open to African businesses. I also congratulate Madam Ambassador Amel Ben Younes and Masadock Bally, Founder of the Azalaï Hotels Group, on being awarded Ambassador of the Year and African Entrepreneur of the Year respectively," Beguir said after the ceremony.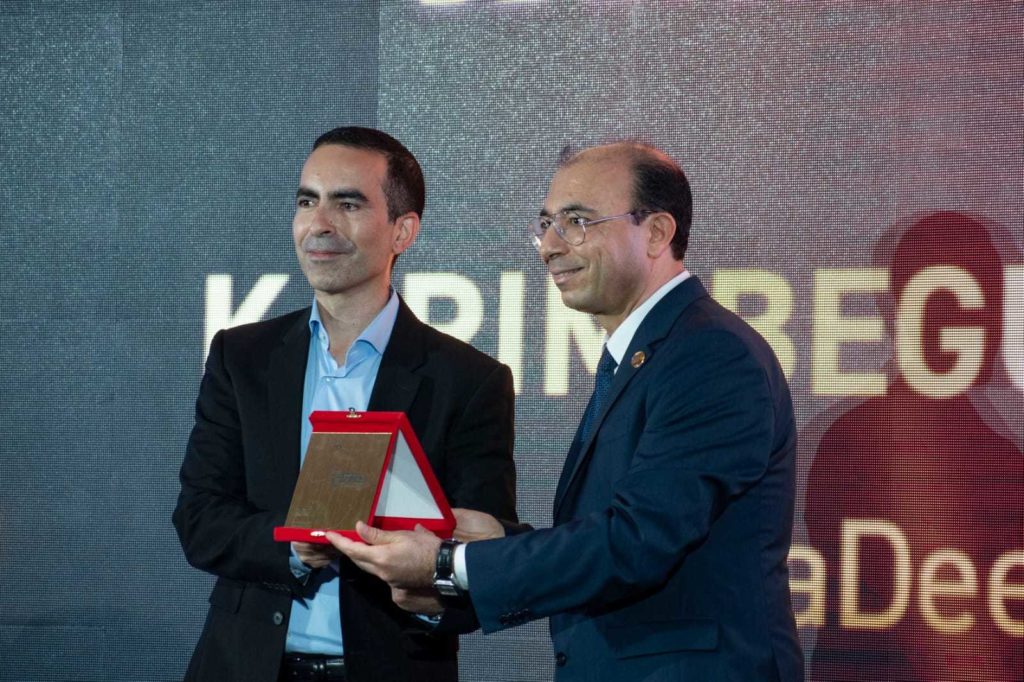 Beguir also took part on the panel "The Role of Private Equity and Venture Capital in Africa's Economic Recovery".
FITA 2022 was organised by the Tunisia Africa Business Council (TABC) and led by the Commissioner-General, Nizar Yaïche. To launch the event, TABC's President, Anis Jaziri, spoke in detail about the challenges and opportunities that must be overcome – logistical, commercial and diplomatic – for African companies to succeed. Other agenda items included Tunisia's position as a gateway to Africa, the upcoming TICAD8 Japanese-African development conference taking place in Tunisia, and the potential for a new Korean-Tunisian-African strategy.
FITA took place in the Hotel Laico in central Tunis, and approximately 3,500 people from more than 45 countries attended, bringing together a wide mix of skills, seniority and issues for discussion. Alongside TABC, the organising committee included representatives from PricewaterhouseCoopers, ITFC, African Finance Corporation, AFREXIMBANK, ATUGE, the University of Caen Normandy and CJD.