DECEMBER 2020 | EDITION #8
Welcome to the eighth edition of InstaDeep's quarterly newsletter – the Quarterly Digest. Here you can keep up to date on our recent achievements, corporate developments and general news over the last few months from across our offices in Europe, the Middle East and Africa. Highlights from Q4 included announcing our new strategic partnership with BioNTech and launching our new Protein Design platform, DeepChainTM, amongst other exciting news. Read all below, and remember to keep an eye out on the blog. Enjoy!
BioNTech and InstaDeep Announce Strategic Collaboration and

Form AI Innovation Lab

to Develop Novel Immunotherapies

BioNTech SE and InstaDeep Ltd announces a multi-year strategic collaboration aimed at applying the latest advances in AI and ML technology to develop novel immunotherapies for a range of cancers and infectious diseases. As part of the collaboration, BioNTech and InstaDeep will form a joint AI Innovation Lab in London, UK, and Mainz, Germany, to advance a portfolio of initiatives across drug discovery and design, protein engineering, manufacturing and supply chain optimization.
Read More

... named in the
'AI in Logistics Innovation Landscape 2021'

thanks to its 'unique' approach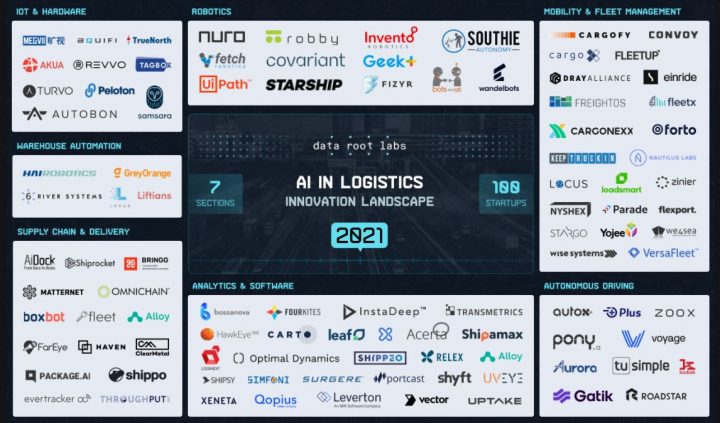 Data Root Lab has created the list of 100 global startups based on public information from sources including Crunchbase and others. It features companies who are disrupting the market bringing unique approaches of AI implementation to the enterprise space, with InstaDeep amongst only four UK companies featured.

InstaDeep has been working in the logistics space for years, offering state-of-the-art decision-making AI systems to our clients to optimize their supply chain. Our end-to-end products range from fleet scheduling and last-mile delivery to warehouse optimisation and predictive maintenance. With a bespoke offering, we can deploy AI systems that solve your pain points. Get in touch at hello@instadeep.com to discuss your needs!
Full list can be found here: https://datarootlabs.com/blog/ai-in-logistics-emerging-startups-remaining-challenges-and-new-models