InstaDeep partners with École Polytechnique and supports student's open day
Through their strong partnership, InstaDeep provides X's students with insight on AI methodologies and real-life applications.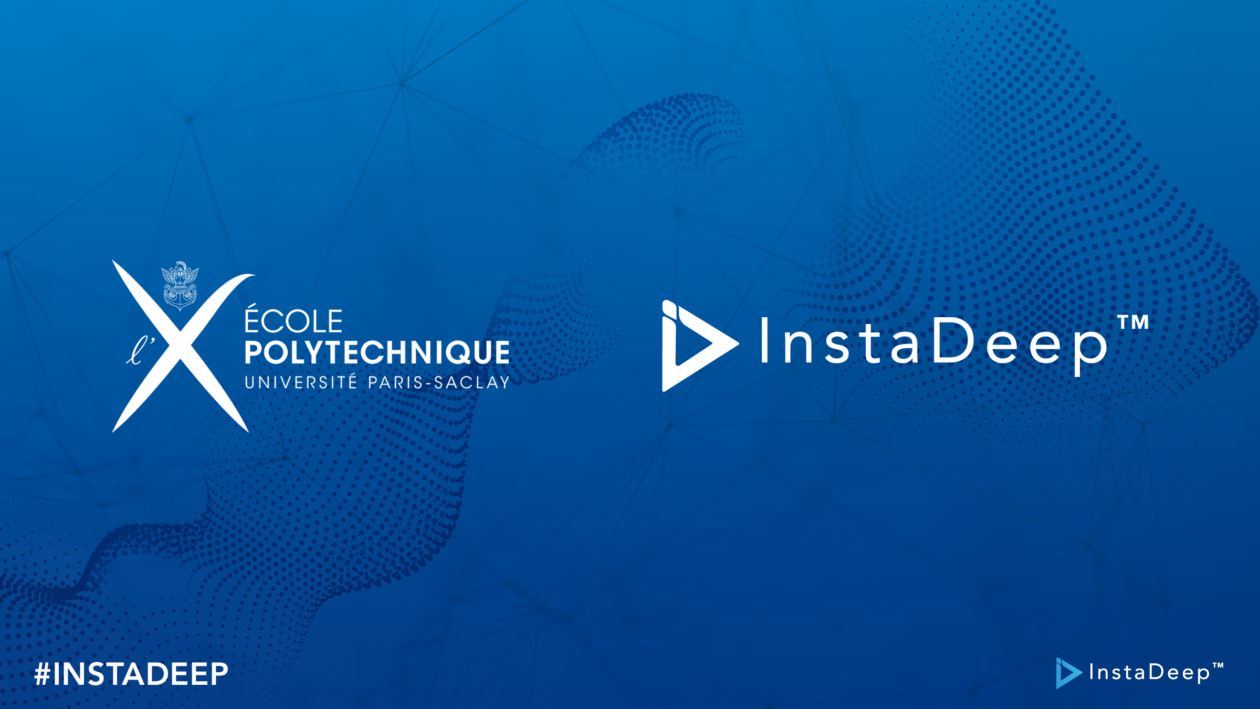 As a partner to the top-ranked French University, École Polytechnique, InstaDeep today participated in the elite institution's open day for its 2nd-year students! By presenting some of our cutting-edge research and client projects, six InstaDeepers interacted with the university's current engineering students showcasing AI opportunities across multiple fields. 
Harvesting Big with AI
Helping companies harvest big with AI is one of InstaDeep's core goals, and this was one of the key topics during our session at École Polytechnique on the 15 January. Through a 2.5 hour-long session with the 2nd year engineering students, InstaDeep's CEO and Co-Founder Karim Beguir, alongside some of InstaDeep's top AI researcher and engineers, spoke about how to succeed with AI and what is needed to be disruptive in today's competitive business landscape. Additionally, the team covered the various technology stacks for data, development, training and deployment.
Starting generally with why AI is important today and why is it successful, the team continued by covering specialist topics ranging from Reinforcement Learning and Deep Learning to other areas of machine learning, providing valuable advice to the soon-to-be professionals through real-life examples with clients including Total, Deutsche Bahn and BioNTech.
Bridge the gap between academia and industry
InstaDeep has longstanding bonds to the elite university, with CEO and Co-Founder, Karim Beguir an alumnus from X97 (meaning Karim is a promotion of 1997 and graduated in 2000). During his time at X, the university's common nickname, Karim wrote and published an article about the beginning of Computer Science in collaboration with Alan Turin in 1998 which was published in X-Passion, the school's students magazine. 
"Polytechnique is a brilliant institution, top-ranked and with unmatched expertise in the engineering field. We are proud to work closely with the team at X and together help shape the next generation of AI engineers and researchers. Through our partnership we provide opportunities for the students and create an important link between academia and real industry projects", says Beguir. 
InstaDeep today employs multiple X alumnus including Research Engineer Yunguan Fu. In his session this week, he spoke about his experiences since graduating and the opportunities he's had at InstaDeep. 
"It was really cool to be back, although unfortunately virtually, and speak to the current students. They have a bright future ahead of them with a background from X, and I'm proud to be part of helping them on their way by talking about my experiences", says Fu. 
Strong academic ties
Strong ties to elite universities have always been of high importance at InstaDeep, and in addition to École Polytechnique, other academic relationships include University College London, Imperial College, Oxford University, Sorbonne Université and Standford University amongst others.
"InstaDeep aims to make AI accessible to all and we believe the way to achieve this is partly through working with top universities and provide opportunities for students. By utilising InstaDeep's strong internal expertise, we can provide further training and mentoring for skilled individuals and accelerate their way to becoming leading ML/AI experts", says Beguir.
If you are interested in internship or job opportunities at InstaDeep, check out the open positions here.