We are still on a high following the incredible vibe that pulsated throughout AI Hack Tunisia 2019 – Africa and the Middle East's largest AI hackathon to date – hosted from 20-22nd September. Throughout the three days, participants from more than 20 different countries competed in an individual and a team challenge hosted on our partner Zindi's platform. 
Real-life scenarios and data 
The hackathon was made up of two competitions, one individual and one team challenge. The individual competition saw a total of six challenges unfold simultaneously, all proposed by some of the event stakeholders, including the Tunisian Company of Electricity and Gas, Tunisair, Ministry of Finance and Expensya. The tasks, based on genuine data provided by our partners, aimed to solve real-life problems covering flight delay prediction, electricity meters fraud detection, and license plate identification and classification. For 20 hours straight, the contestants put blood, sweat and possibly some tears into solving the tasks achieving remarkable results. The hard work definitely paid off for the winners as they were rewarded an all-expenses-paid trip to Google I/O!
See the full list of winners at the end of the post.
Transforming ideas with AI 
Second up was the team competition which saw more than 80 teams entering. The challenge had the participants work on realising how, by using AI, their innovative ideas and technical skills can transform into commercial opportunities with societal impact. 
With support and guidance from both business and technical mentors, the 80 teams were gradually narrowed down to 10 finalists. The remaining teams got the opportunity to pitch their ideas in front of a well-respected jury.
Huge congrats to our top three teams: 
Team Alpha from Algeria
Team Data Co-Lab from Tunisia
Team Aures from Algeria
Following the competition, the winning teams receive individual support tailored to their specific needs, business opportunities and international exposure.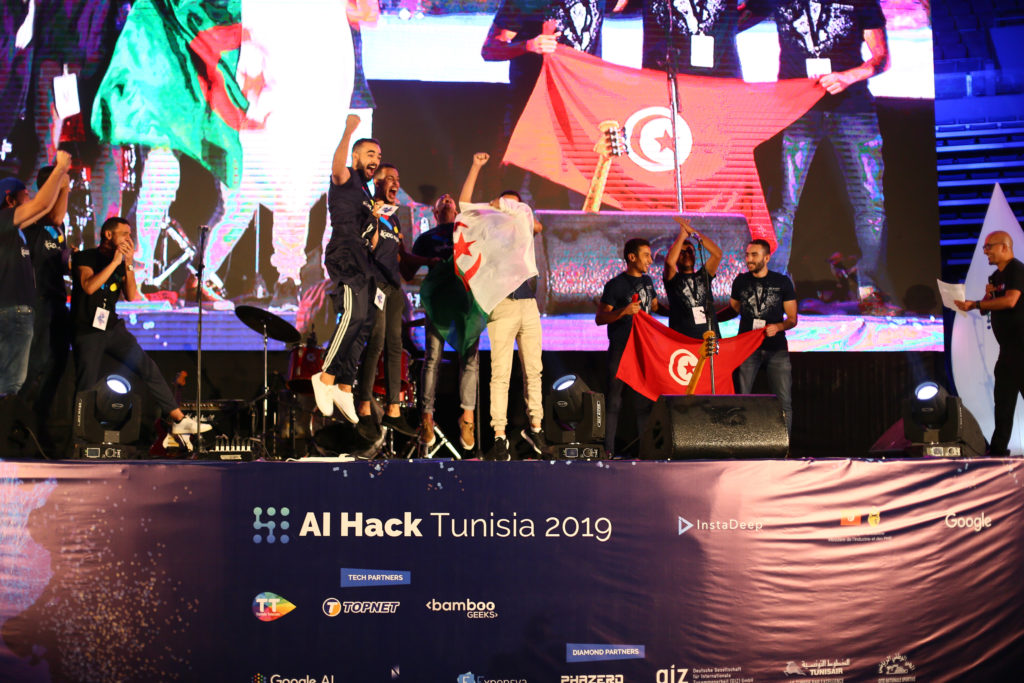 Endless positivity
If there's one thing we have learned from hosting hackathons over the years, it's to really listen to feedback from the attendees and always strive to be better. We are overwhelmed by your incredible responses, here's what some of you wrote on social media;
"So honoured to participate at #AIHackTunisia – the greatest hackathon in Africa and Mena region. It was a great learning experience, both professionally and personally, staying without sleep for three days, meeting a lot of amazing people and I had the honour to discuss the endless possibilities and the future of data science in Africa" – Ouafa Hachem, Data Scientist
"One of the best experiences of my life" – Alaa Nfissi, Data Science intern
"Unbelievable experience at AI Hack Tunisia" – Adem Bouguedra, part of start-up challenge winning team "AlphaTeam"
"Thanks to the organisers of the event and the mentors that never stopped helping and sharing their knowledge with us. And a special thanks to Karim Beguir, Kais Mejri and InstaDeep community to show us, Tunisian students, that there are many competent people in Tunisia, and [that] we can make a big AI community in our country" – Slim Oualha
AI passion evident
If we have to pick one thing we'll always remember from AI Hack Tunisia 2019 it has to be the strong passion for AI, which was evident from the minute the doors opened. It was incredible to see so many young talents come together to learn and develop their skills over the weekend, and are blown away by the dedication and knowledge-sharing which took place. 
As a co-organiser in collaboration with Google and the Tunisian Ministry of Industry, we also had a significant number of partners and volunteers helping out. We want to extend a huge thank you to everyone involved – it would not be possible without you!
If you missed out or want to relive the event, watch our highlights video or the full live recording!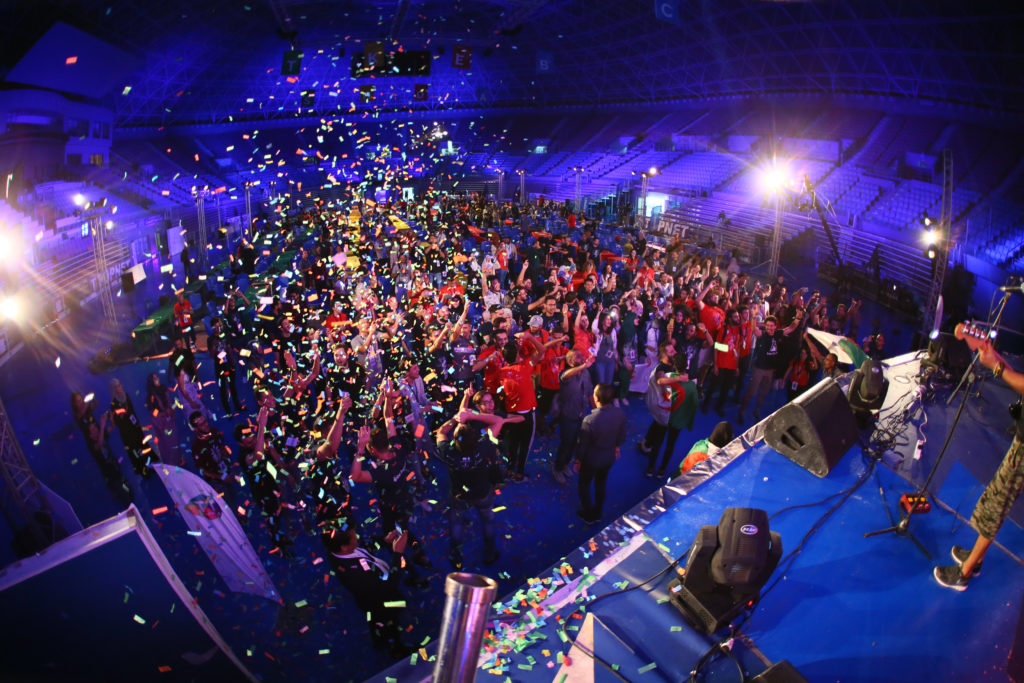 Individual winners:
Challenge #1: Gacem Abderaouf
Challenge #2: Hamadi Chihaoui
Challenge #3: Ahmed Badri
Challenge #4: Firas Baba
Challenge #5: Ahmed Attia
Challenge #6: Hosni Mansour