Quarterly Digest – Edition #2!
While we can't believe we have already put the first half of 2019 behind us, it means a brand new edition of Quarterly Digest, our quarterly newsletter, is out for you to devour and enjoy!

Click to read it in full below.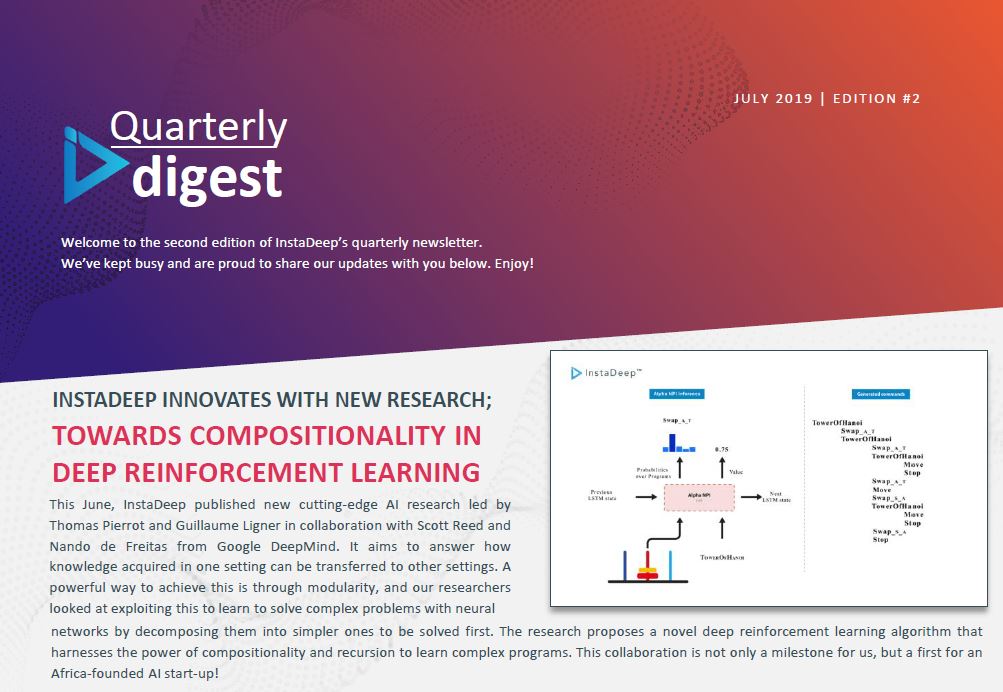 We have indeed kept busy in the last few months, with highlights including publishing new research in collaboration with Google Deepmind, receiving the Start-Up Act Label in Tunis, exhibiting at CogX London, and not to mention we launched our Scaling AI in the Enterprise initiative.
Read the newsletter in full here!
For feedback or comments get in touch with communications@instadeep.com, or to sign up for future editions click here.