2022 was a big year for InstaDeep. From start to finish, the team has broken records, created innovative software products and applications to solve some of the world's most complex problems, written original and highly impactful research, and organised major events around the world – all as part of the mission to build an AI-First world that benefits everyone. Here are some of the many highlights…
---
Starting with a bang!
January saw two of the biggest announcements in the company's history: first, the Early Warning System (EWS) developed in collaboration by BioNTech, which uses AI to predict high-risk variants of SARS-CoV-2, from the thousands of novel variant sequences discovered every week. In testing, the EWS identified 12 out of 13 WHO-designated variants on average two months before they were given their designation, and flagged Omicron on the day its sequence was first uploaded.
Then just two weeks later, the company's $100 million Series B fundraising was confirmed, with worldwide press taking a keen interest due to both the size of the investment and the investors, which included strategic partners and clients BioNTech, Google and Deutsche Bahn amongst other key names from the world of technology funding. Coverage of the event came from many influential outlets such as TechCrunch, VentureBeat, Le Figaro, Le Monde, Financial Times, and Barron's plus live television interviews on CNBC Africa and BFM TV.
The month also included continuing success at leading research conference ICLR, with new research on stochastic differential equations accepted as a conference paper for the second year running. Notably this paper was a joint effort between InstaDeep and Oxford University as part of the ongoing collaboration between the two institutions.
---
AI Innovation in Africa, for Africans
February brought a very prestigious honour for company co-founders Karim and Zohra Slim, when Harvard Business School invited them to share their story in a formal HBS Case Study. The pair travelled to Cambridge, Massachusetts, to attend the opening class taught about InstaDeep's case study, which provides an in-depth profile of the pair's strategy, thinking and actions. Harvard will use this case study as a way to illustrate theory with real-life examples.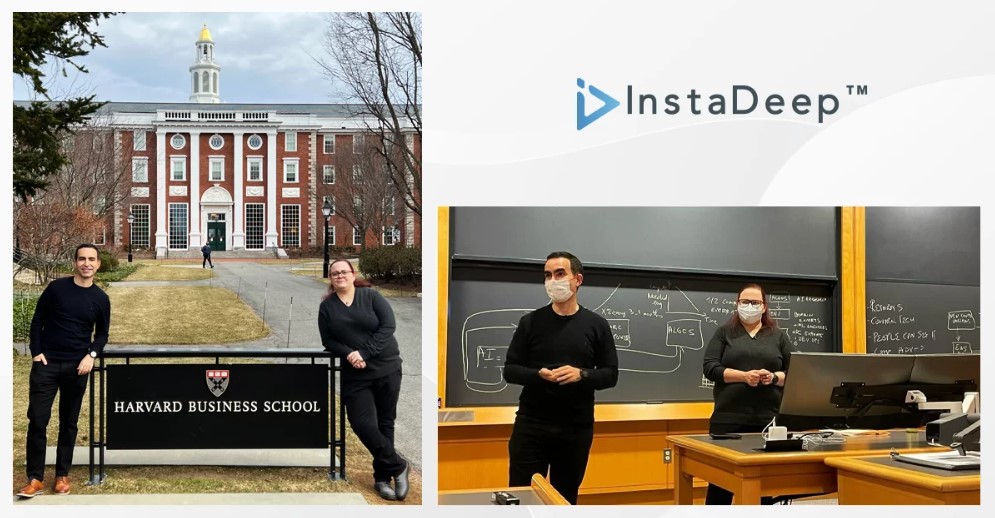 The last month of Q1 saw InstaDeep work on another 'social good' initiative, using AI to find solutions for local African problems. This time it came in the form of providing datasets and sponsoring the UmojaHack hackathon, in conjunction with Tim Jenkins of the Technical University of Denmark. UmojaHack spanned 30 countries, 200 universities and 2000 students, all competing to identify how well commercial antivenoms work against African snake toxins; and to then build a machine learning model that would predict how strongly a given string of amino acids from a snake venom toxin protein would bind to eight different commercial antivenom antibodies.
---
Access to exclusive supercomputer to accelerate R&D
On the technology hardware side, the company was also invited to use the NVIDIA Cambridge-1 supercomputer to accelerate the next wave of biology innovation and R&D into areas like genome sequencing, where it will process and interpret raw genetic information at an unprecedented scale. Cambridge-1 is only accessible by invitation, having been launched the previous year with an illustrious roster of just five global pharma founding partners.
---
Research team prowess
The second quarter of 2022 started with some important research achievements: firstly the formation of a new Quantum Machine Learning research team; and secondly the company's first-ever publication in leading science journal, Nature Machine Intelligence – also focusing on quantum technologies in relation to AI. Both of these underpin an ongoing focus on the growing intersection of AI and quantum computation and will continue to be developed.
This was swiftly followed up with the confirmation that joint work between InstaDeep, Imperial College London and Sorbonne had been accepted for ICLR 2022 workshop, again speaking to the research department's ongoing prowess in producing novel and significant work.
---
Focus on Africa for Karim Beguir
Looking globally, Karim Beguir was invited to attend the Financing Investment and Trade in Africa 2022 conference, where he was named as Entrepreneur of the Year, based on his leadership of InstaDeep in the previous 12 months.
He also attended the 2022 Africa CEO Forum, where he spoke onstage alongside Ghana's president, Nigeria's vice-president, the IFC's managing director and other high-ranking officials to discuss how AI is critical to Africa's development.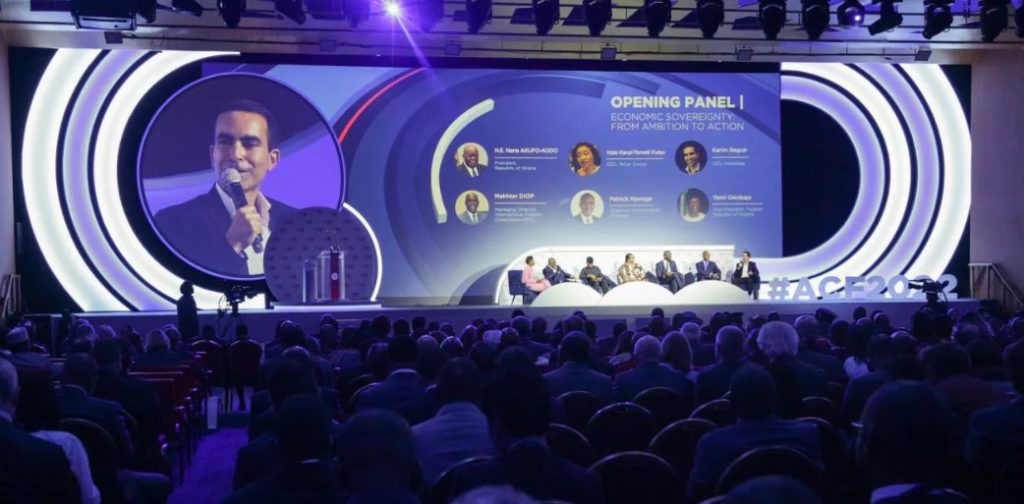 ---
Global expansion and new products
InstaDeep broke new ground when it opened its first ever US and German offices, plus a second Middle East location. Across the Atlantic, the new base was launched at Kendall Square in Boston. This office will help drive the ongoing relationships with prominent universities in the region, as well as immerse the US team in the local life sciences, research and innovation-led environment. And in Europe, the new premises in Berlin will keep InstaDeep close to its key clients and partners BioNTech and Deutsche Bahn, as well as open up new opportunities in the burgeoning German market. The new office in the ME is in Abu Dhabi, and will support the company's presence there, alongside the existing Dubai location.
The company's newest innovation in AI products was also launched this quarter. DeepPack uses advanced AI techniques to generate detailed, efficient and customisable loading plans in virtually real-time – revolutionising the traditionally manual task of bin packing and cargo planning, and saving shippers and freighters time, money and CO2. It was launched with an Early Access Programme offer, to enable major supply chain players to see the power of DeepPack for themselves. DeepPack went on to be showcased at several key industry events throughout the remainder of the year.
---
Wide industry recognition
All these achievements were further validated when InstaDeep was awarded two prestigious honours. In May, the company was ranked as one of the top one hundred global AI startups for third year running – a feat that also incorporated three further milestones: one of only eight companies worldwide to have been awarded the honour in 2020, 2021 and 2022; one of only three UK-headquartered businesses within that group; and the lone bootstrap venture in the listing.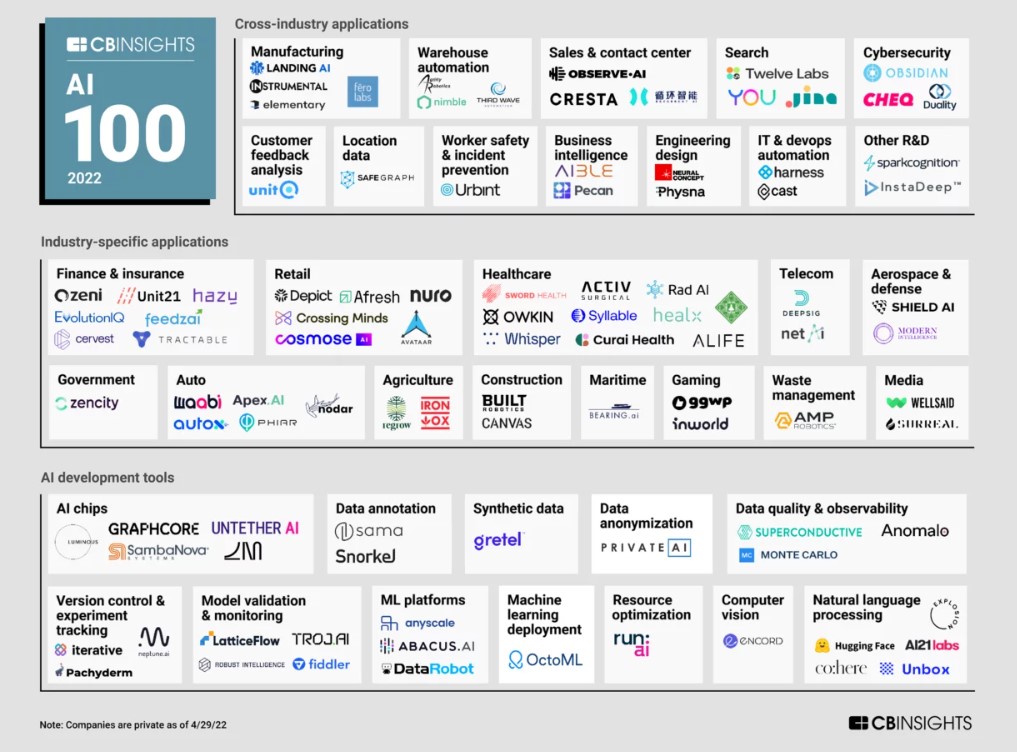 And in June, the Financial Times-backed Sifted named InstaDeep as one of "Europe's Rising 100". It calls this group of 100 B2B startups "soonicorns" – businesses that "have the most potential to become a unicorn".
---
Events and partnerships
Summer saw no let up in pace. InstaDeep was proud to be a co-organiser of the 2022 Deep Learning Indaba. Held as an in-person gathering for the first time since 2019, approximately 400 researchers, scientists, developers, academics and startup founders from across Africa gathered in Tunis for a week of learning, exchanging ideas and discussing how to ensure Africans actively influence and own the technological advances that promise to reshape business and future economies.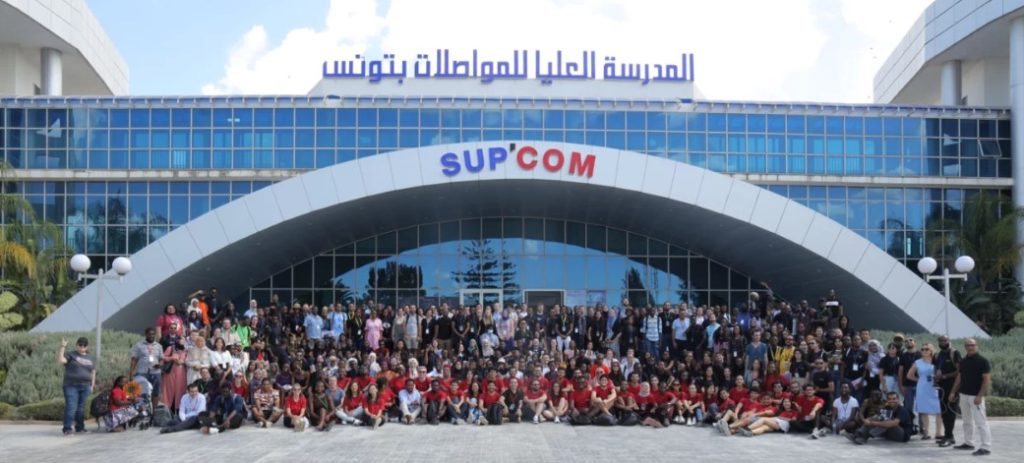 Just a few days after the Deep Learning Indaba came the three-day AI Hack – the largest ever hackathon in the Middle East and Africa region. Hosted by InstaDeep, with support from Google and Tunisia's Ministry of Industry, Mines and Energy, more than 1000 competitors from all over Africa, plus several hundred mentors, volunteers and support staff, came together in Tunis to solve multiple problems and challenges, then pitch their business ideas to a panel of judges in a knockout-style competition, in an attempt to win the top prizes.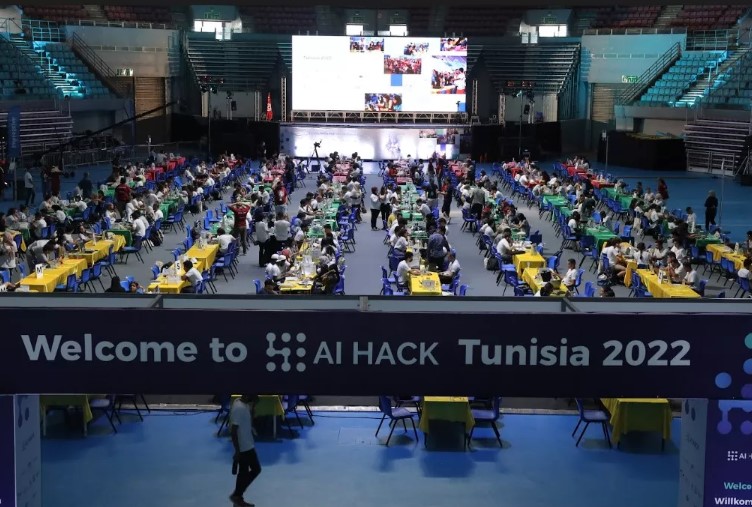 ---
In between hosting these great events, the company also strengthened its collaboration with Google Cloud by joining the Partner Advantage programme, a move which will allow InstaDeep to offer bespoke artificial intelligence consulting services for customers in the Google Cloud ecosystem,as well as develop and offer scalable AI and machine learning tools and related services directly to Google Cloud customers via the Google Cloud Marketplace.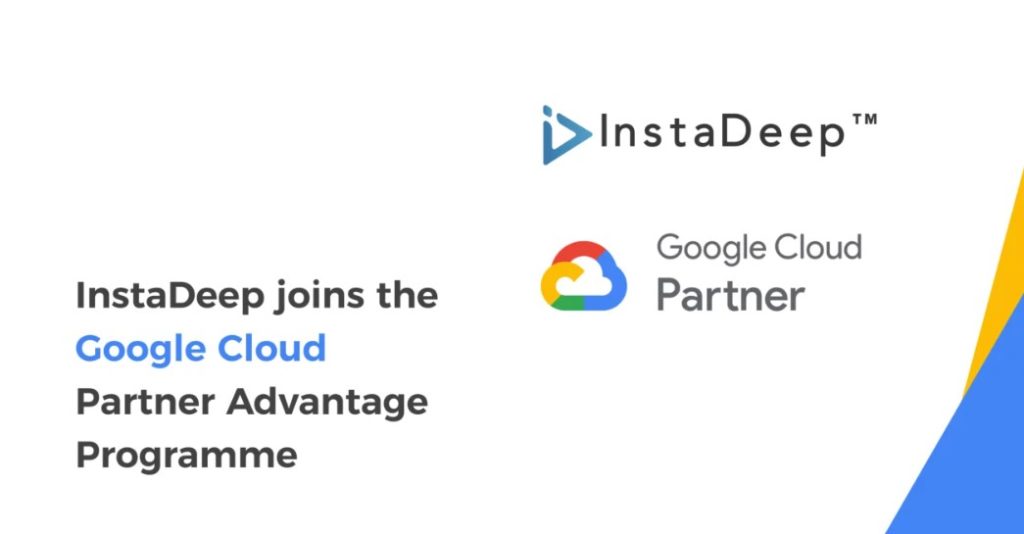 ---
More research firsts…
The Research team continued to gain recognition at more conferences through summer and autumn, receiving three acceptances at the Genetic and Evolutionary Computation Conference (GECCO), for their joint work on Quality-Diversity, in conjunction with the Adaptive and Intelligent Robots Lab at Imperial College London. The team travelled to Boston to present all three papers in person.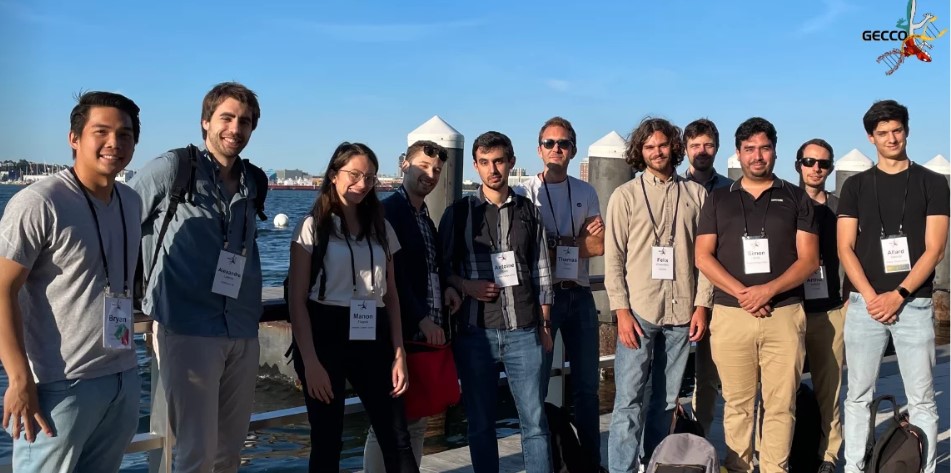 A few weeks later came a major triumph for the Research team, when the NeurIPS committee accepted a record five papers for the 2022 event. Not only did this speak to the outstanding quality of the work undertaken by the department and its ongoing success at the event, it also confirmed InstaDeep Research Engineer and GDE, Rihab Gorsane, as both the first-ever African female lead author and first-ever Tunisian lead author accepted at the worldwide machine learning and computational neuroscience event.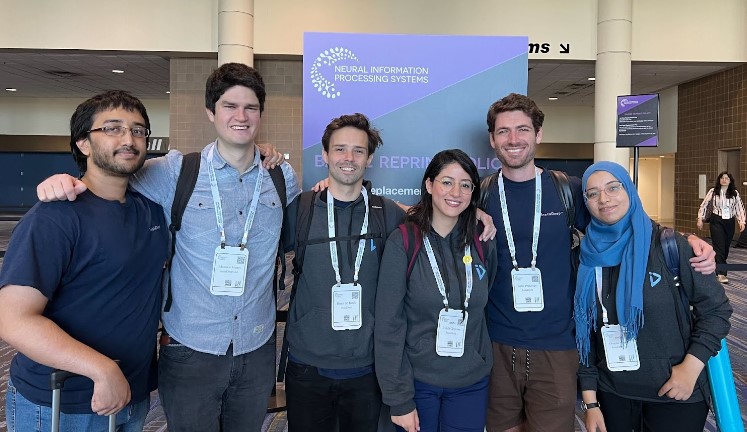 ---
Endorsement for leadership expertise
Karim Beguir continued to receive high-profile invitations as a result of his experience and leadership. In September, he participated in the judging panel for the Clinton Global Initiative's Hult Prize. The panel whittled down eight ideas, before finally settling on a startup manufacturer of eco-friendly and biodegradable sanitary products made from banana fibres. Not only does this have a direct impact on the life of millions of girls and women, it also removes significant levels of unrecyclable plastic from the environment. The event was held at the United Nations HQ in New York, and included a keynote presentation by former President Bill Clinton.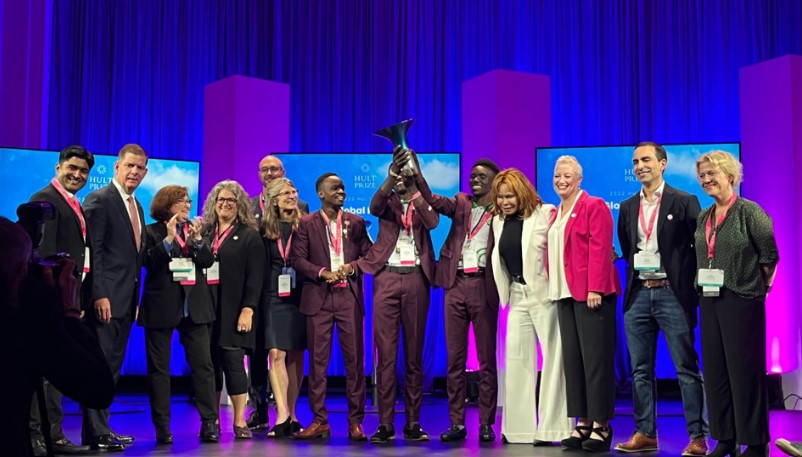 Karim's next trip took him to Brussels and the Gates Foundation 2022 Grand Challenges Annual Meeting, where he spoke about pandemic preparedness and specifically how the company's collaboration with BioNTech on the Covid-19 EWS can detect high risk variants and shorten response times.
Next in the list was his participation in the Google-organised Africa NOW summit. Karim spoke about the importance of AI in creating exponential opportunities for Africa; and how Africans can and must be involved in building the solutions needed for the continent to thrive.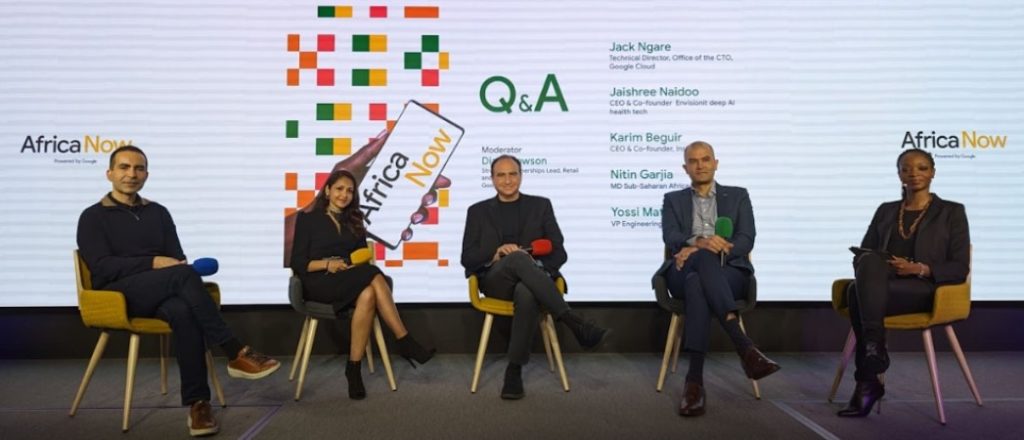 Completing the quad came when the Forum Économique de la Francophonie (Francophone Economic Forum) awarded InstaDeep the 2022 FEF Djerba award, naming the company as the most innovative and high-potential company within Francophone nations. Karim Beguir accepted the award on behalf of InstaDeep from the Head of the Tunisian Government, Mrs Najla Bouden Romdhane, in front of an audience of VIPs and Heads of State of French-speaking nations at the event held in Djerba, Tunisia.
---
Speaking up for women in STEM across the world
Co-founder Zohra Slim is also in high demand. She is regularly invited to speak on panels and at other expert conferences, as well as receiving recognition for her ongoing contribution to the industry. She actively selects opportunities where she can speak of her considerable experience as a woman innovator and leader in STEM, and associated topics, as a self-taught tech entrepreneur from Africa. Because of this clear focus, she is always very popular with female audiences who draw great inspiration from her achievements.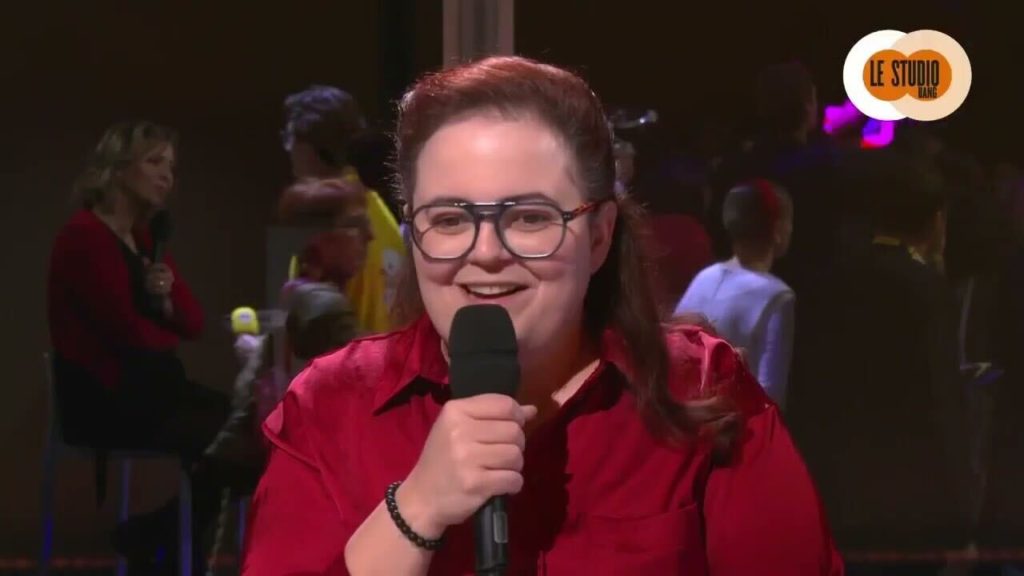 Early in the year, Zohra was invited to the "Equity in Information Age Leadership" (EIAL) conference to take part in the "Women Entrepreneurs in STEAM in MENA" session, to an audience of around 1000 women from the region. EIAL was supported by the distinguished Chevening organisation, which is funded by the UK Government's Foreign, Commonwealth and Development Office.
Shortly after that, she accepted an invitation to be a panellist at the AfricaGrow Berlin event. The Allianz-owned AfricaGrow "fund of funds" is designed to accelerate growth and investment in the region, and she spoke on a panel discussing how African innovation can have a global impact, alongside Khaled Ben Jilani of AfricInvest, an early investor in InstaDeep.
In summer, Zohra was also presented with an award by Najla Bouden Romdhane and in the presence of the country's First Lady, Ichraf Chebil Saïed, recognising her as a Tunisian woman who has made a significant contribution to the country. The ceremony was timed to coincide with the annual national Women's Day celebrations, where Tunisians specifically recognise and acknowledge the achievements of their countrywomen, in addition to the International Women's Day held each March.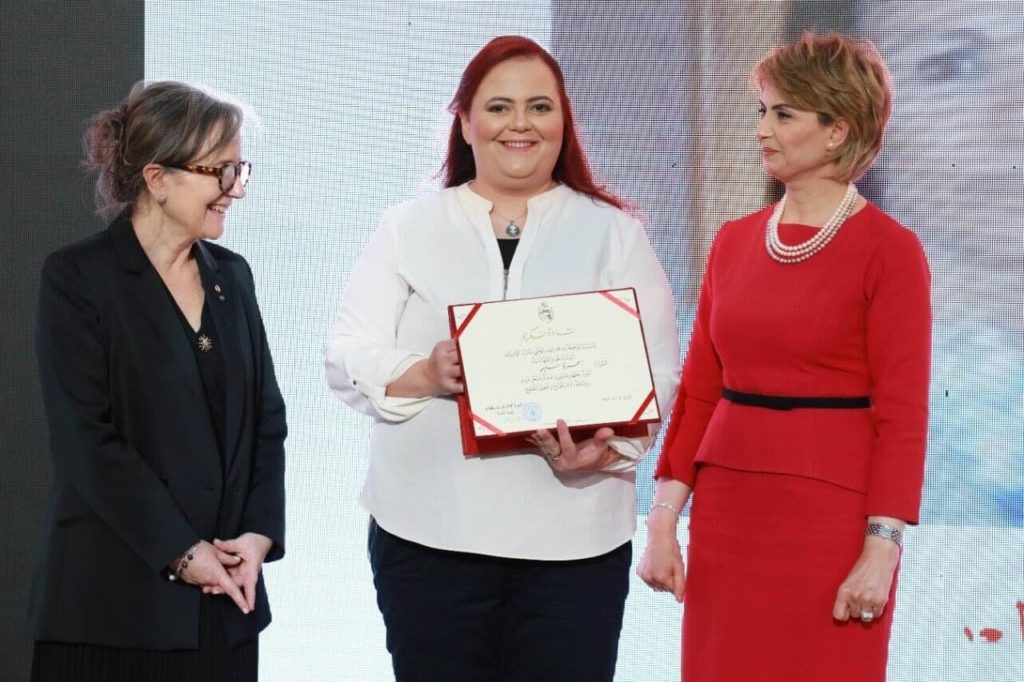 The High Level Conference on Women for the Mediterranean happened in October, and Zohra spoke on a panel about her experiences in enabling the right conditions for successful female entrepreneurship.
The same month, Zohra took to the stage of the annual BPIFrance Big Bang, held in Paris and featuring a keynote from French President Emmanuel Macron. Presenting to an audience of 65,000 investors, VCs, innovators and business people, she spoke on the theme of "metamorphosis" and how companies must embrace the digital age or be left behind, drawing on her career and life to make her point.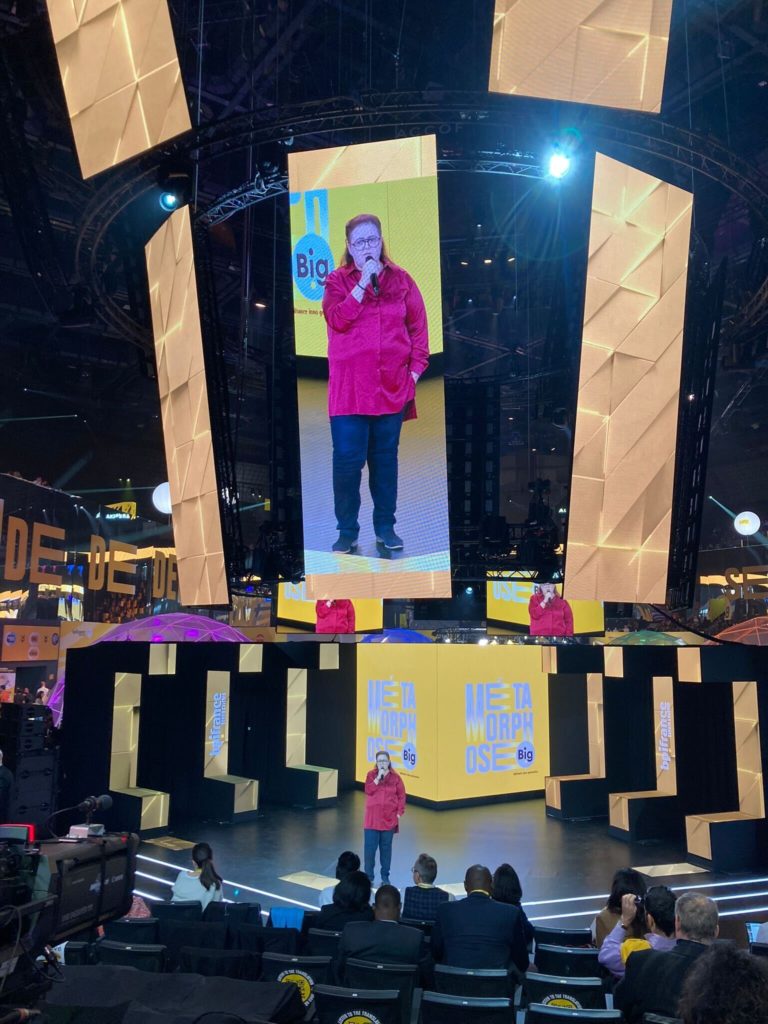 This was followed by the Mediterranean Tech Women Network Festival in Madrid, where Zohra spoke about how AI can affect the future of humanity and how women must be included in this changing environment. She also participated in the discussion around the need for a formal Ministerial Declaration that would accelerate the strengthening of women's role in the Euro-Mediterranean region.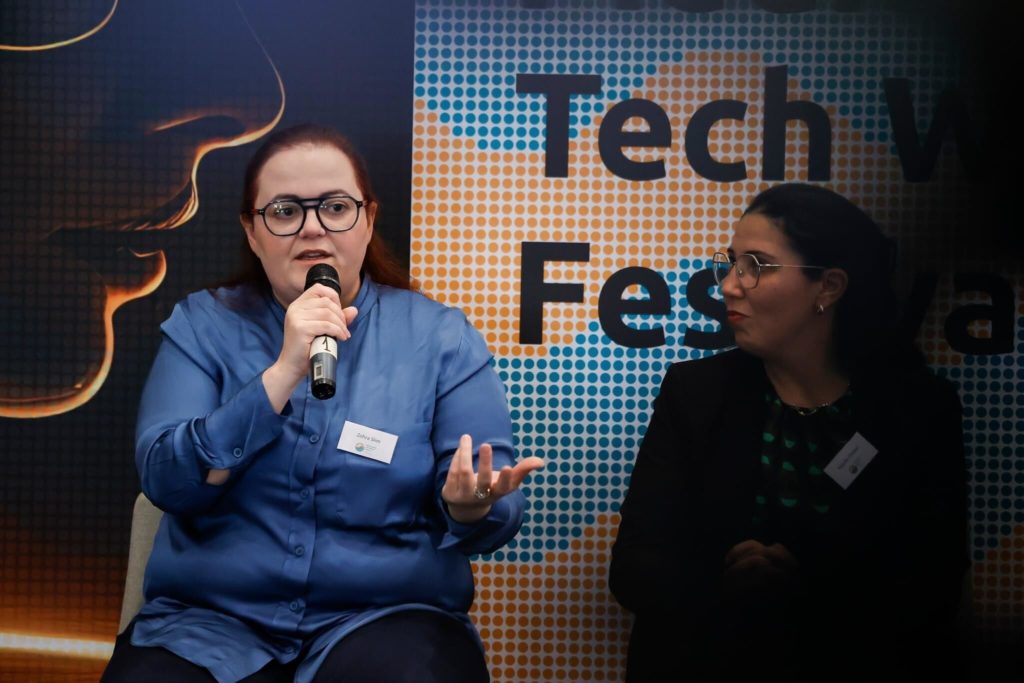 ---
Dream team offsite
Mid-October, the leadership team was thrilled to bring 200+ InstaDeep colleagues from 10 offices together at a staff offsite in Istanbul. The last offsite was pre-Covid, and the company has grown significantly since then. Over four days, everyone took part in workshops, presentations and team building activities, while making sure to meet all the colleagues they had spent so long working with virtually.

---
And still more!
As the year drew to a close, InstaDeep was named in the highly influential State of AI Report, produced by industry experts Nathan Benaich and Ian Hogarth. The annual report highlights the key developments in AI research, industry, safety, and geopolitics that year, citing the Covid-19 EWS as one of these.
InstaDeep's partnership with Google Cloud also took another step forward, when the firms announced their collaboration on genomics language models for sustainable agriculture. With Google Cloud providing the essential compute in the form of Tensor Processing Units (Cloud TPU v4), InstaDeep scientists were able to train a large AI model with more than 20 billion parameters on a dataset of reference genomes for cereal crops and edible vegetables. This project will help fill a vital knowledge gap around providing food security for millions of people.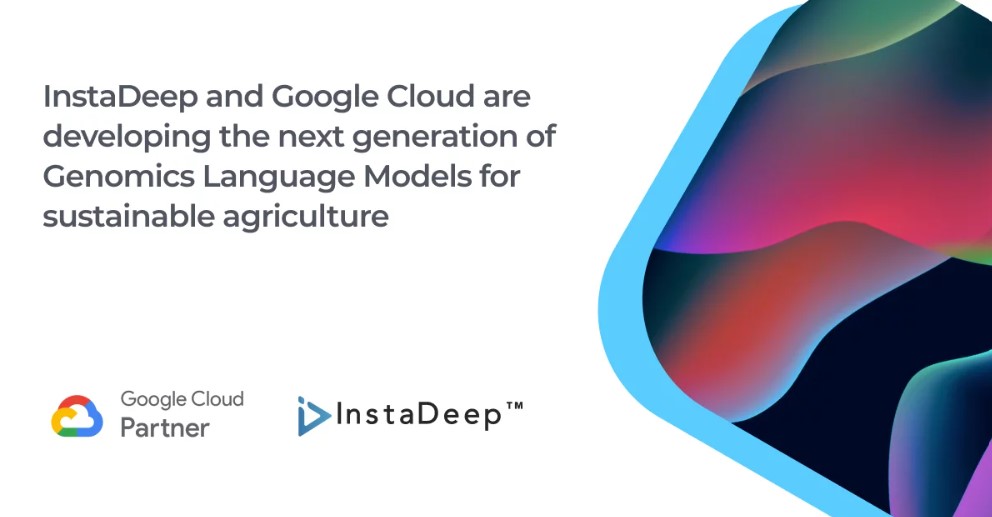 InstaDeep also continued its partnership with Deep Learning Indaba in November, partnering with the Tunisian organising committee to host the "Antibiotic Resistance Detector" challenge, which drew over 400 online participants at Indaba X Tunisia.
And in December, New African magazine named Karim as one of 2022's Most Influential Africans, describing him as an "Artificial Intelligence czar" and placing him alongside luminaries such as Oscar-winning actor, Lupita Nyong'o, Kenyan President William Samoei Ruto and Women's Tennis Association world No. 2, the much-loved Tunisian Ons Jabeur.
---
InstaDeep never stops…
While this article covers lots of the standout moments of the year, there were still many more that are not listed. Alongside key events, announcements and awards was also a packed schedule of industry, product, recruitment and ecosystem events in every month, mentoring and presentations from Karim, Zohra and other department leaders and experts; new and ongoing collaborations with many of the world's best universities and other relationships initiated.
InstaDeep also continues to review new future office locations and is actively hiring for many roles to support the many client projects and initiatives underway.
On behalf of the whole InstaDeep team, Karim and Zohra wish you a happy and prosperous 2023.