Prize-winning researcher joins InstaDeep South Africa
We are excited to welcome Kale-ab Tessera to InstaDeep's dream team in Cape Town, South Africa, in the role of AI Research Engineer.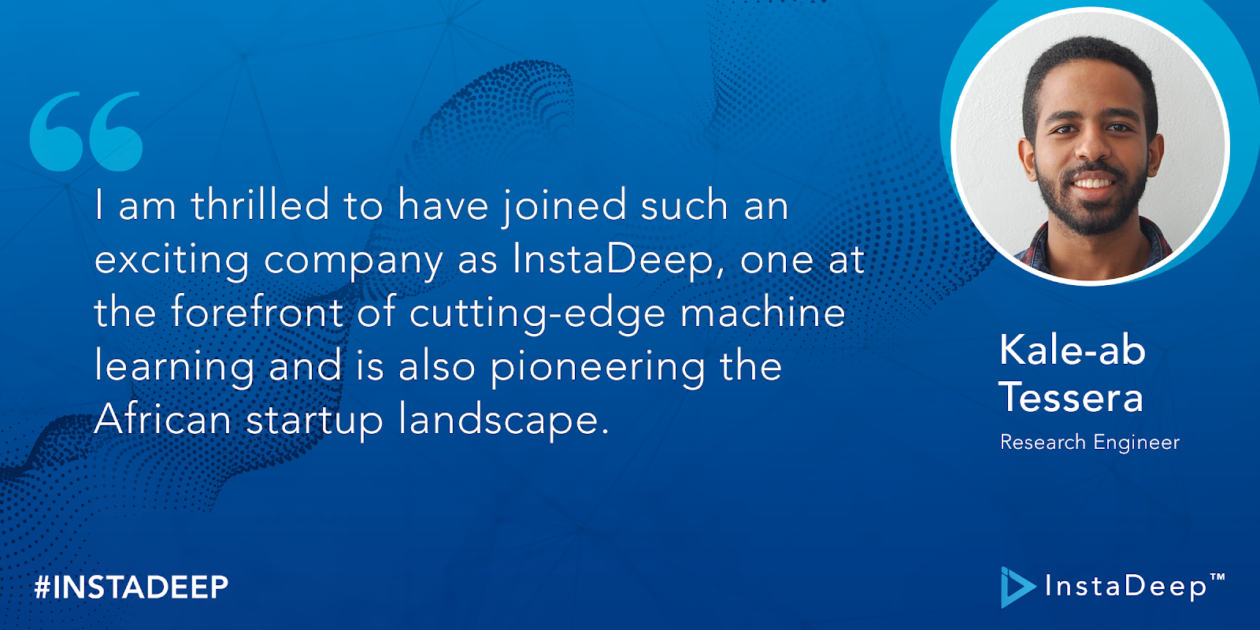 As our fifth member of the fast-growing team in The Mother City, Kale-ab is already well-known in the AI industry and community! In addition to being a highly-skilled research engineer, he has an impressive track record of doing AI for good including being a dedicated member of Deep Learning Indaba (DLI), an active contributor to the DLI mentorship program, a member of Benjamin Rosman's RAIL lab and a reviewer for Black in AI. Additionally, Kale-ab impressed the judges during 2019's DLI where he won the best poster prize with a sponsored trip to the world-renowned AI conference, NeurIPS, awarded by Microsoft. 
"I am thrilled to have joined such an exciting company as InstaDeep, one at the forefront of cutting-edge machine learning who is also pioneering the African startup landscape", says Kale-ab. 
Deep Reinforcement Learning at scale
The office in Cape Town was established in early 2020 and as part of the team, Kale-ab will work on various projects from AI research to cutting-edge Deep Reinforcement Learning applications at scale. "Our team in South Africa focuses on exciting applications and research using advanced Deep Learning and Reinforcement Learning techniques in diverse areas such as biotechnology, hardware design and multi-agent systems. These are rewarding and at the same time very challenging areas to operate in and therefore I'm really excited to see the team grow with such top talent. We are stronger together and it is no doubt that with Kale-ab on the team we will be able to achieve so much more.", says Arnu Pretorius, who leads the research team in SA working closely with InstaDeep's other offices across EMEA. 
Strength-to-strength
Born in Addis Ababa, Ethiopia, Kale-ab moved to South Africa when he was only four years old and has been living there since. He is joining the already strong team in South Africa that has gone from strength-to-strength over the last year. Amongst the most recent successes out of the Cape Town office is the historic achievement in October 2020, when Arnu Pretorius became the only African researcher to have two first-authored papers accepted at NeurIPS with the paper "A game-theoretic analysis of networked system control for common-pool resource management using multi-agent reinforcement learning". We are proud to see the exceptional work coming from SA and can't wait to see what the future holds with Kale-ab on the team. Welcome!