InstaDeep Hosts Online RL Training Course for GTC 2020
'Learning to Route Using Multi-Agent Reinforcement Learning' is live on Nvidia's GTC portal for people to learn the ins and outs of RL routing from our experts at InstaDeep. Access the free course via link below!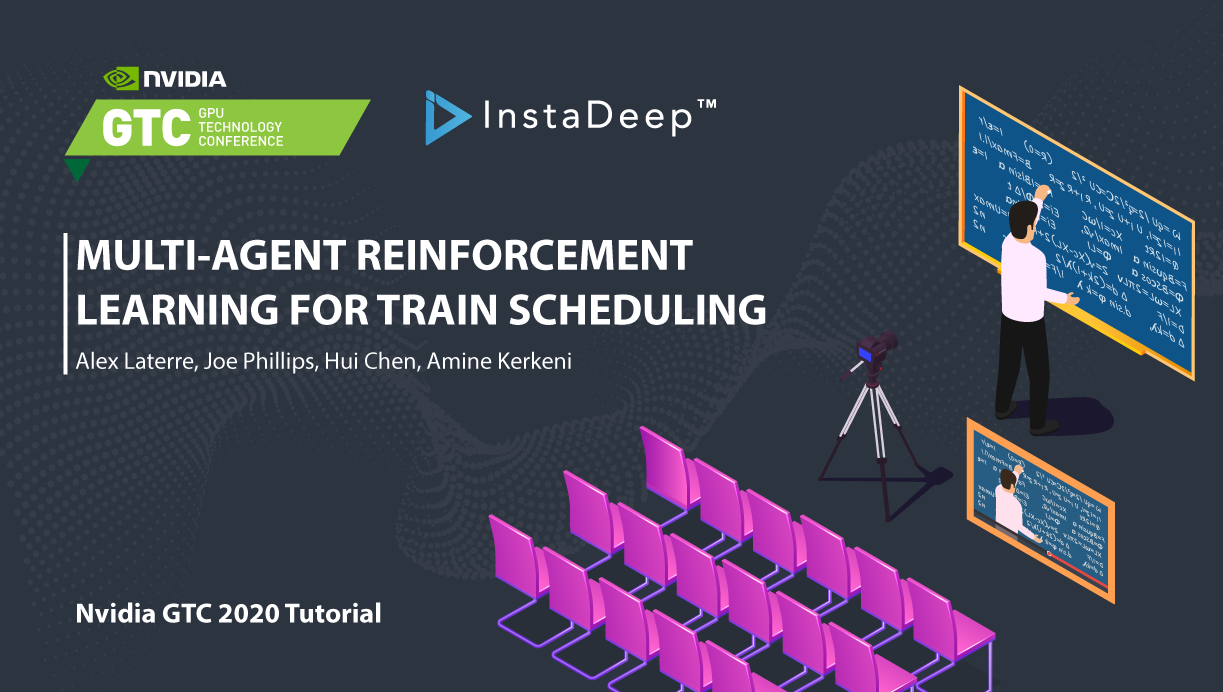 Based on our considerable experience in Reinforcement Learning, including our ongoing work with the German railway company Deutsche Bahn and research published at NeurIPS, InstaDeep was selected to host an RL training course titled 'Learning to Route Using Multi-Agent Reinforcement Learning' at this year's Nvidia GTC conference. While the training initially was supposed to be presented to a live audience, it was adapted to an online session with supporting notebook catalogues when the decision was made to move GTC online due to Covid19. 
Deep multi-agent reinforcement learning on GPUs
Presented by InstaDeep's AI Research Lead, Alexandre Laterre, the course deep dives into the world of deep multi-agent reinforcement learning on GPUs. It presents different RL solutions through a step-by-step approach helping you discover some of the main difficulties in designing multi-agent deep RL systems and how to solve these using GPU compute. We also present best practices for overcoming these hurdles and compare centralised and decentralised multi-agent deep RL solutions. 
By providing working code, the course is interactive allowing you to undertake a series of tasks evaluating how different solutions handle problem complexity and efficiency in GPU usage.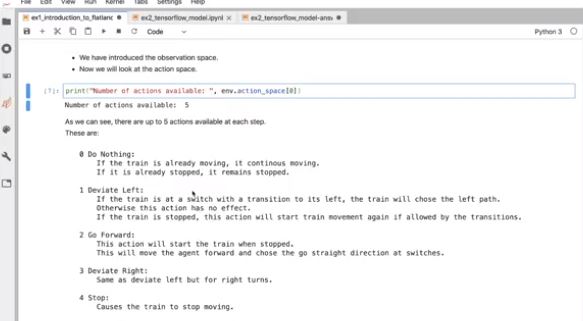 Broad reach to 45,000+ people
With incredible efforts from the Nvidia team, supported by hundreds of researchers and partners, the transformation from an in-person to an online event was hugely successful. While the physical conference in 2020 was expecting 10,000 attendees, the online event had seen an impressive 45,000+ registrations in mid-April and more than 80,000 views . Since the kick-off on the 25th March, new content has been released on a rolling basis. To access the course, alongside a range of other material and courses, you can create your free account via the GTC Session Catalogue. 
Official Service Delivery Partner
As an official Service Delivery Partner to Nvidia, a recognition only given to carefully vetted companies who have undergone a thorough technical validation, we are proud to contribute to the conference and are delighted to see the course go live. 
If you are interested in working with InstaDeep on a specific use case similar to the materials presented in the course, please get in touch via hello@instadeep.com. 

As of spring 2020, InstaDeep is one of only two companies in the UK with the Preferred Partner status, and one of only 11 companies across Europe.